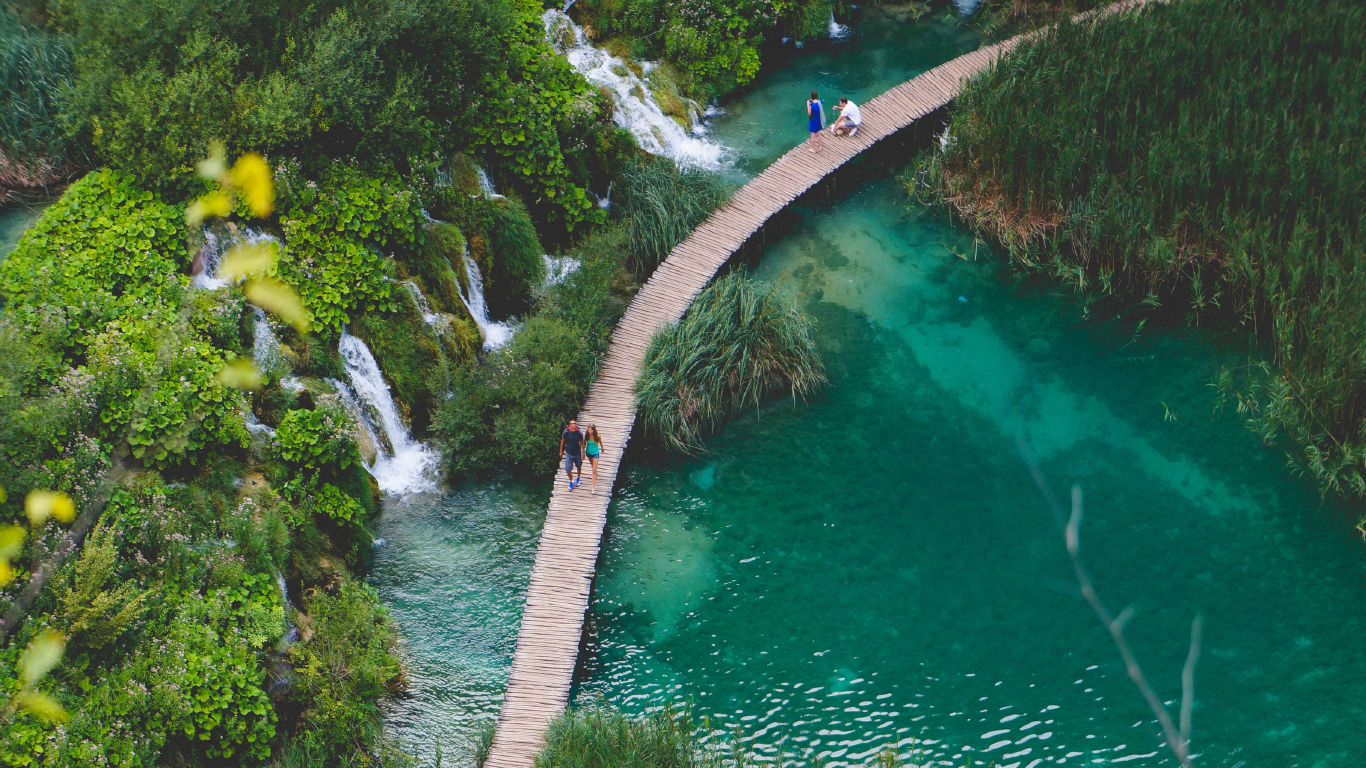 The joys of spring at Plitvice Lakes
Season I: 26 March – 30 April 2021 | Season II: 1 May – 2 June 2021 | Season III: 3 June – 30 June 2021
We invite you to relax in the spring embrace of nature, enjoy the fresh air, the warmth of the sun, the colors and the sounds that motivate us to move and have a joyful mood. Inspired by the spring atmosphere in the Plitvice Lakes National Park, we have prepared a special offer which includes one, two or three nights with half board at the Jezero Hotel, a ticket to the Park and an hour of rowing a wooden boat to explore the corners of the largest Kozjak lake.
Besides walking through the beautiful nature and discovering the charm of rowing, we provide you with relaxation and body revitalization offering discounts on massage and Finnish sauna in the wellness area of ​​Jezero Hotel. Taste a part our gastronomic offer in a very pleasant and warm ambience of the Vučnica bistro and take advantage of a discount for lunch or dinner.
Enjoy spring time and explore the richness of nature in the vicinity of the Plitvice Lakes National Park, with discounts on tickets to the nearby Barać Caves and horseback riding at the Ranch Equus Igni. For all those who would like to extend their stay to three nights, in addition to above-mentioned offer, we have prepared a discount on entrance tickets to the attractive Slovin Unique estate in Rastoke, a small mill paradise which preserves tradition and the exceptional nature.
Therefore, dedicate moments to yourself and do not miss to experience the beauty of spring at Plitvice Lakes!
---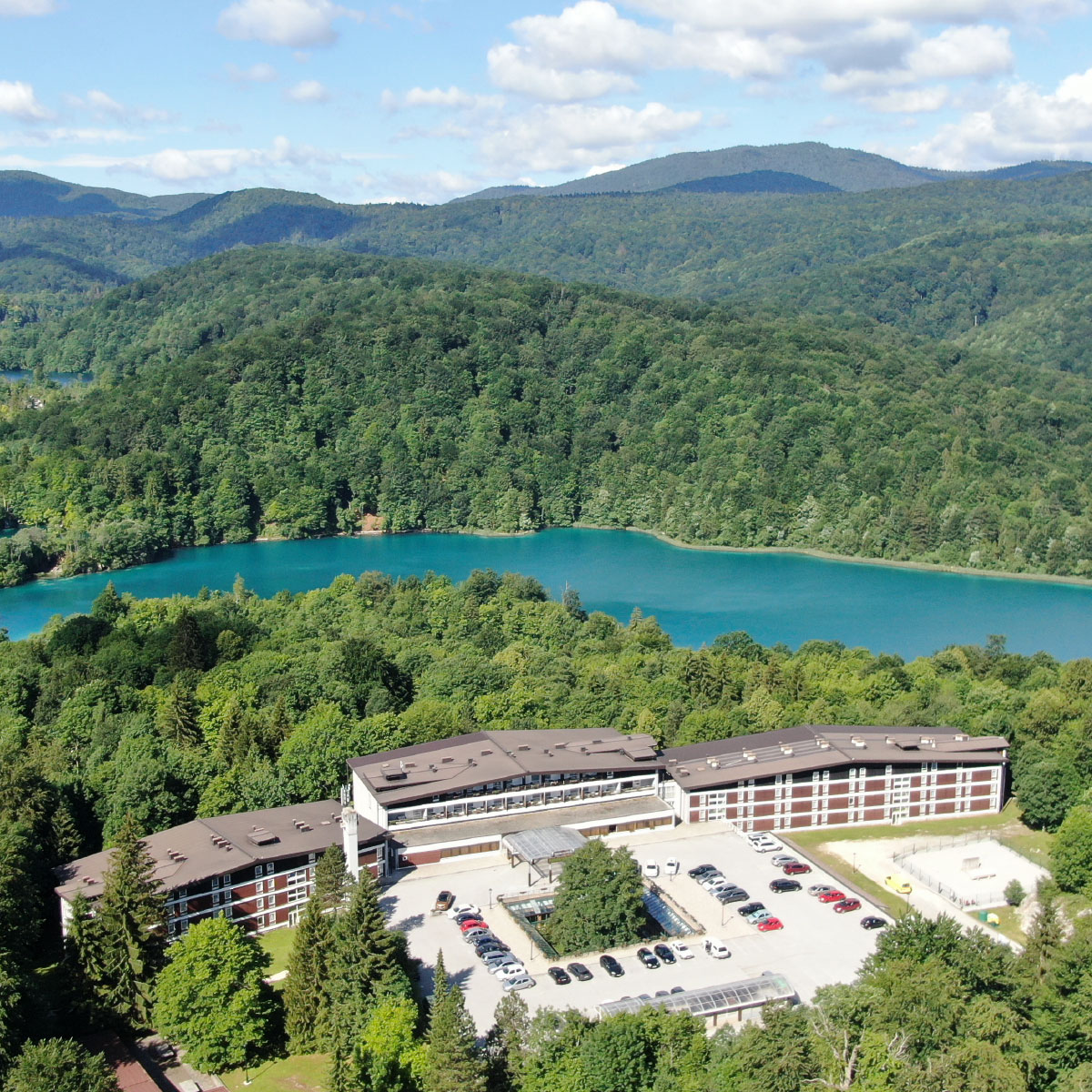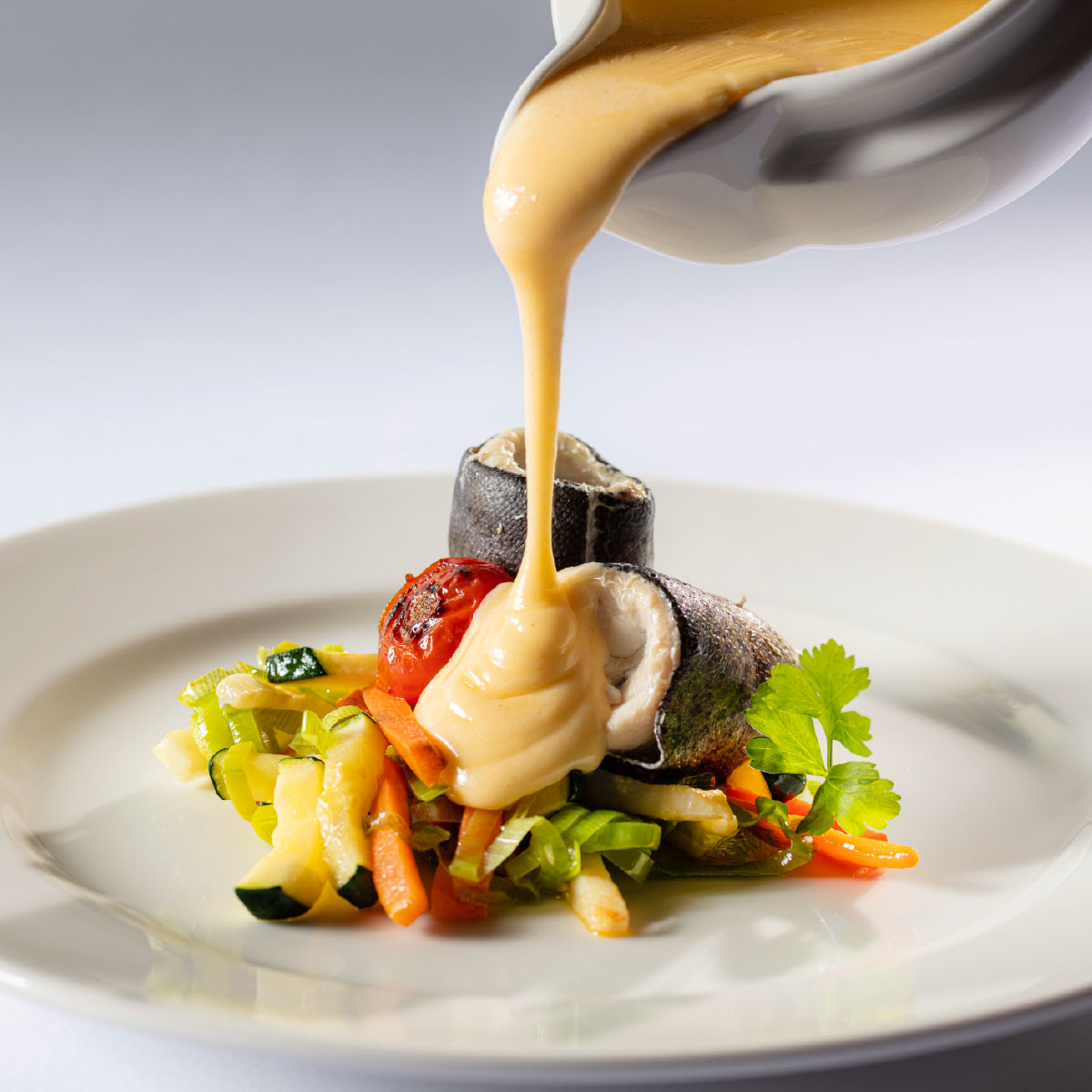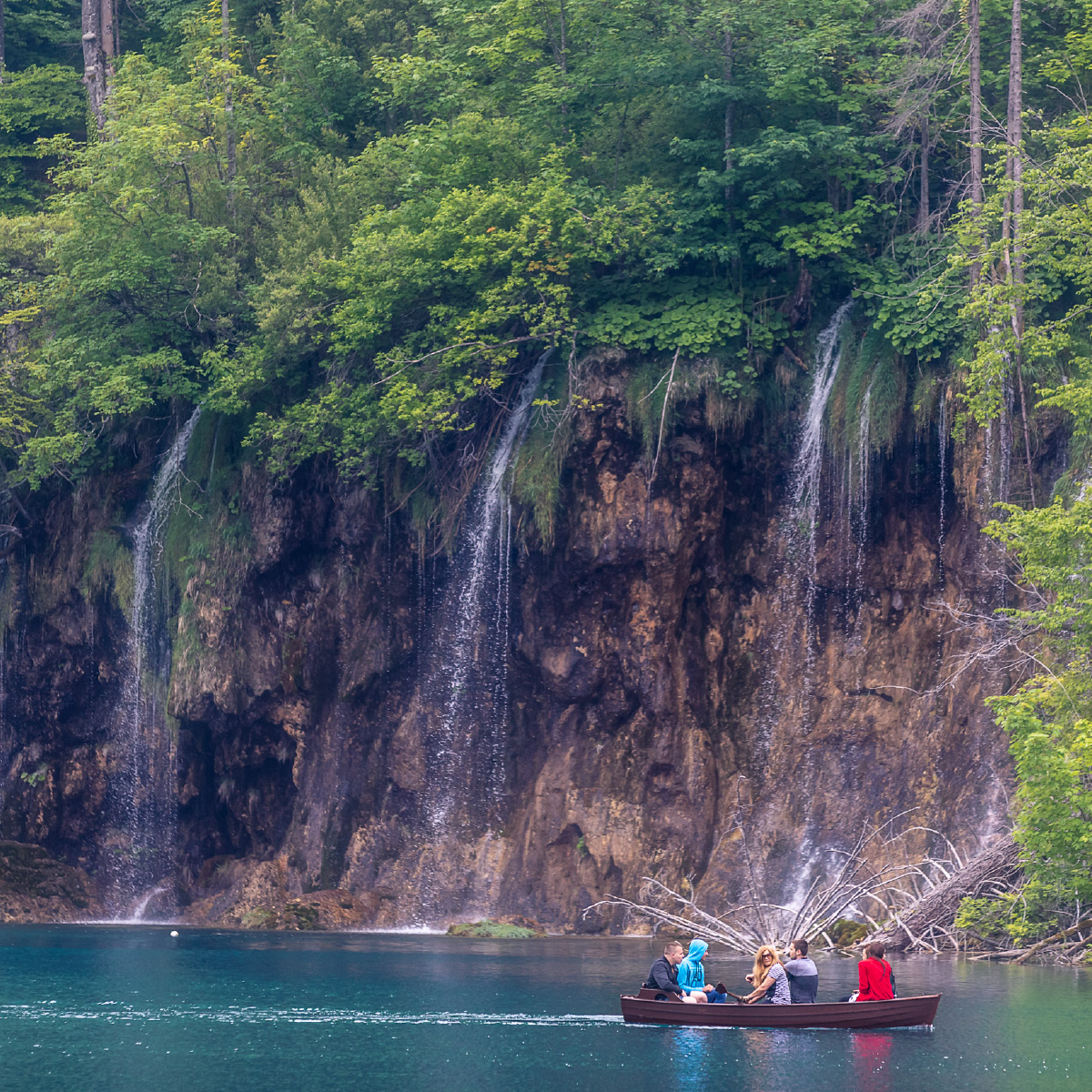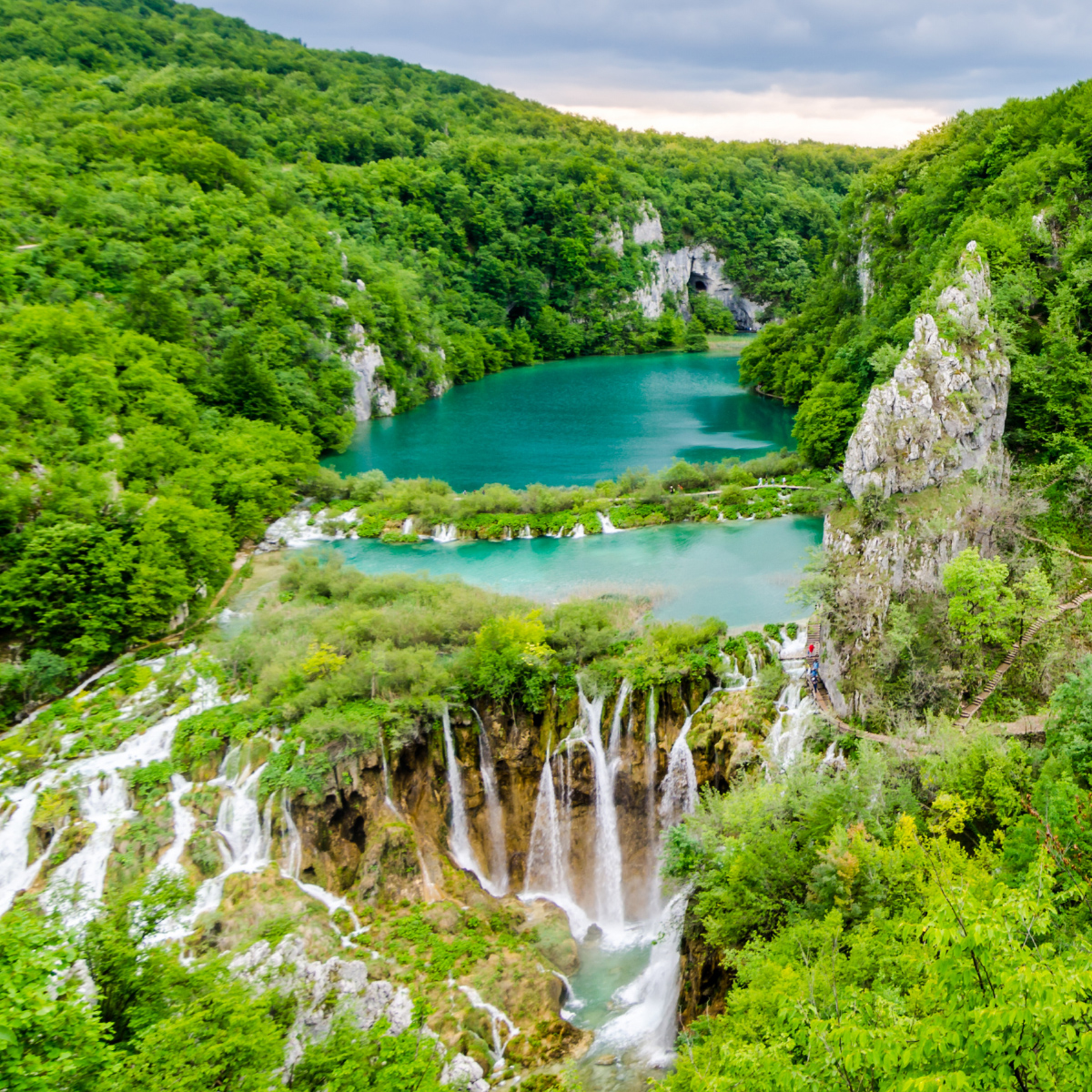 Important information
the price depends on the selected season, i.e. the period of stay

tourist tax is not included in the package price

supplement for "double solo use"

150,00 kn per person on package price The joys of Spring - 1 night, Bed & Breakfast and The joys of Spring - 1 night, Half board;
300,00 kn per person on package price The joys of Spring - 2 nights, Bed & Breakfast and The joys of Spring - 2 nights, Half board;
450,00 kn per person on package price The joys of Spring - 3 nights, Bed & Breakfast and The joys of Spring - 3 nights, Half board

supplement for suite

225,00 kn per person on package price The joys of Spring - 1 night, Bed & Breakfast and The joys of Spring - 1 night, Half board;
450,00 kn per person on package price The joys of Spring - 2 nights, Bed & Breakfast and The joys of Spring - 2 nights, Half board;
675,00 kn per person on  package price The joys of Spring - 3 nights, Bed & Breakfast and The joys of Spring - 3 nights, Half board

hotel guests can request for an extension of National Park entrance ticket validity at the front desk 
Check-In | Check-Out
Check-In: after 14.00 h
Check-Out: until 11.00 h
INFORMATION AND RESERVATIONS
Sales Department, Plitvice Lakes NP 
Mon – Fri │ 7 a.m. – 8 p.m.
Tel: +385 53 751 831
E-mail: sales4@np-plitvicka-jezera.hr