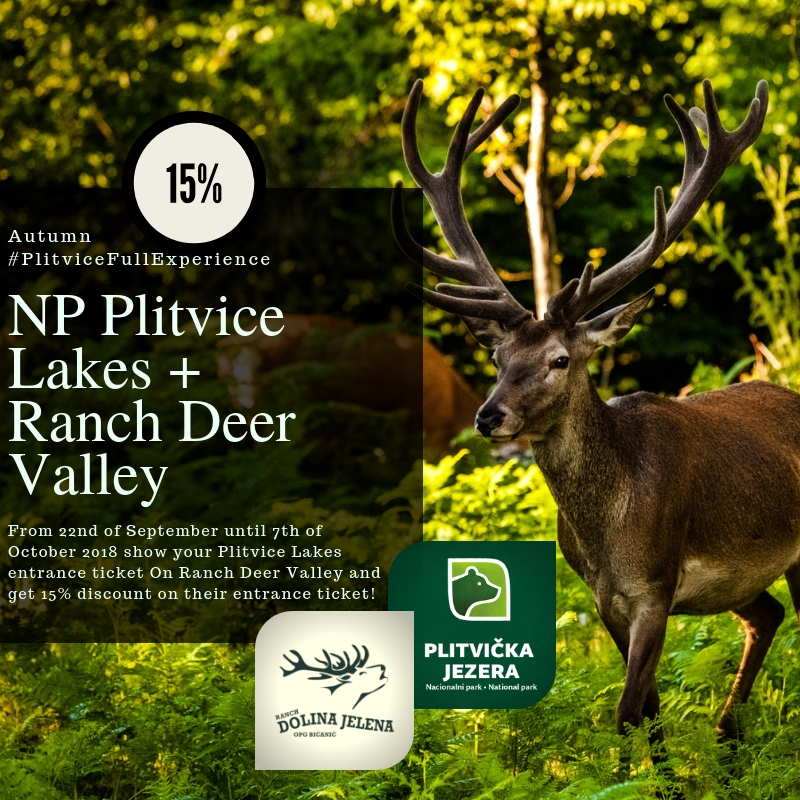 Dear all,
have you heard about the term #PlitviceFullExperience? If not, this is the right time!
Our wish is to show you that you can also experience the surroundings of Plitvice Lakes and see all the beauties of the Plitvice region. Autumn in combination with beautiful nature is a winning combination for an escape from busy everyday life.
In cooperation with Ranch Deer Valley, we have prepared a special offer for you: from 22nd of September untill 07th of October 2018, after visiting Plitvice Lakes National Park, visit Ranch Deer Valley, show your ticket from our Park and get 15% discount on their ticket.
If you still haven't decided, we recommend that you look a couple of photos from Ranch Deer Valley and visit their website. We believe that you will quickly decide when you are coming to experience autumn #PlitviceFullExperience.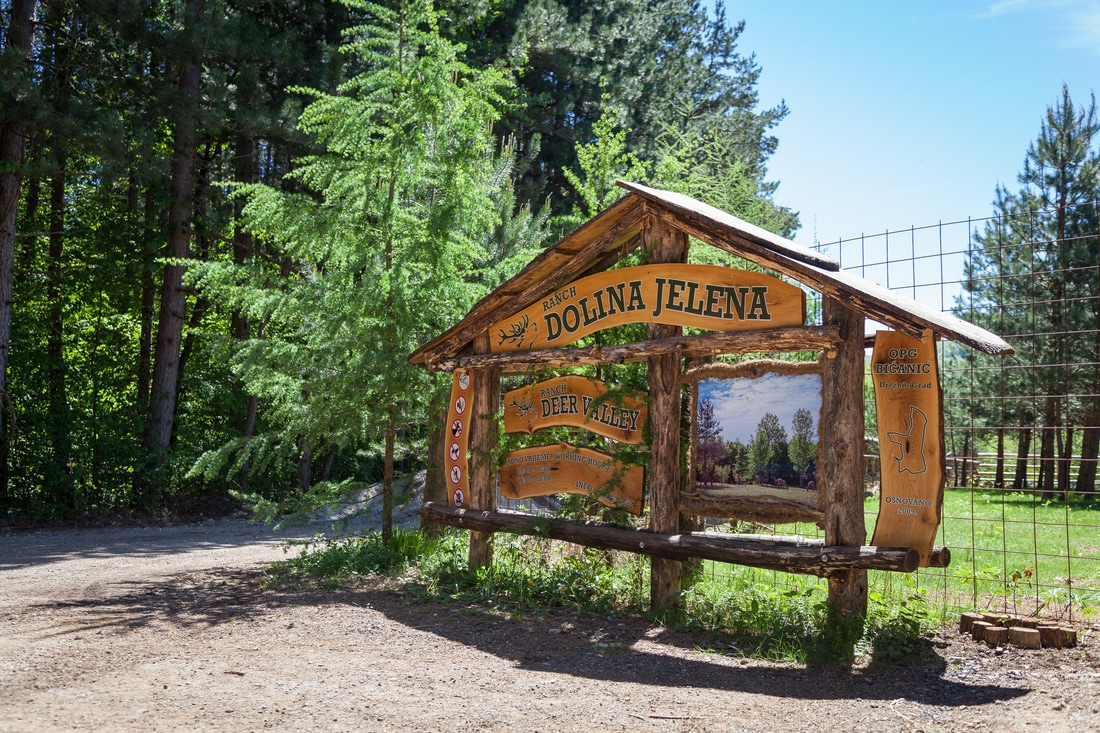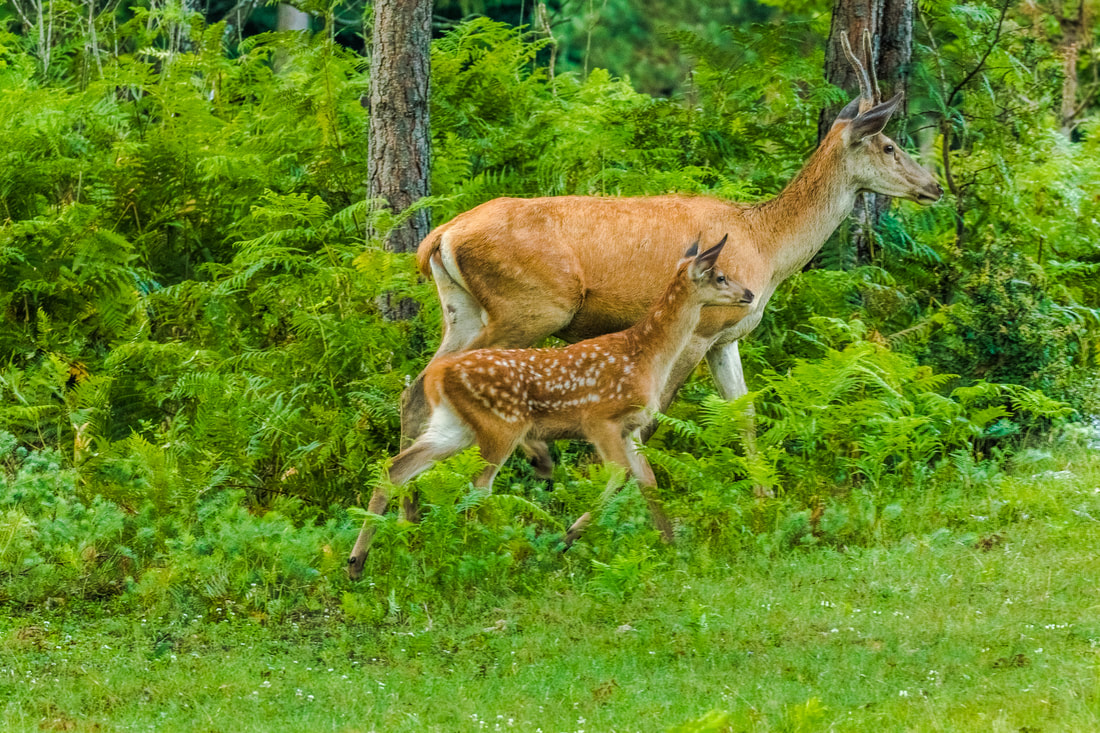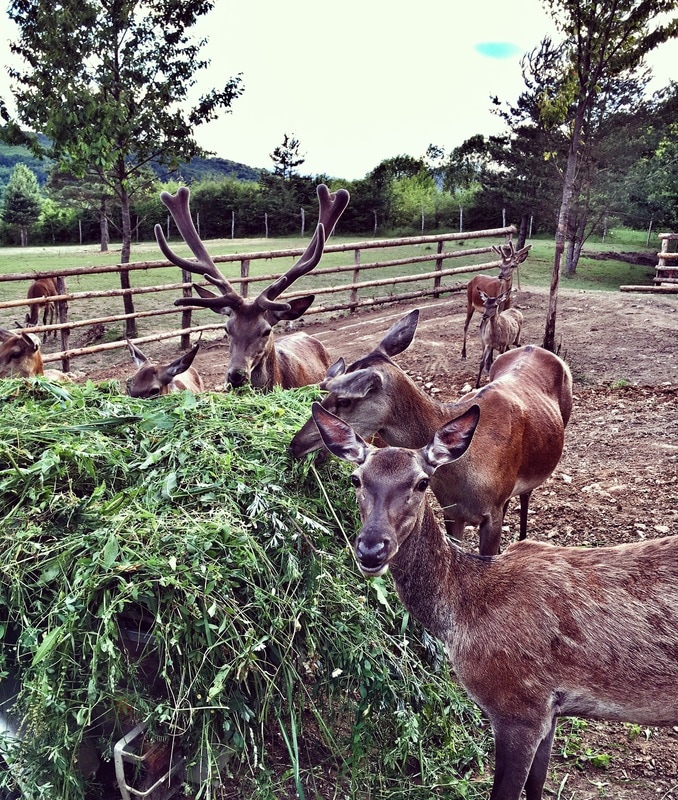 Found Ranch Deer Valley and other locations of our Destination on mobile app on following link.
We look forward to your arrival!
Ranch Deer Valley and Plitvice Lakes National Park
#PlitviceFullExperience
#RanchDeerValley