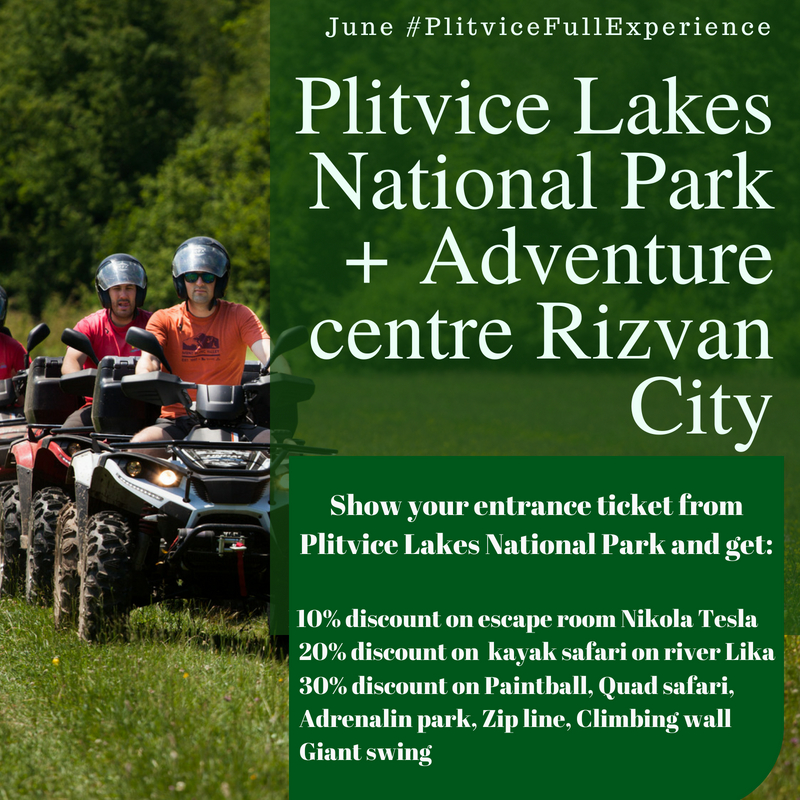 Dear all,
if you haven't noticed until now our official hashtag #PlitviceFullExperience, it is time that you hear something about it 🙂
Our wish is to show you that, while visiting Plitvice Lakes, you can and you should experience surrounding and see all beauties of Plitvice area.
That is why, together with our colleagues from Adventure centre Rizvan City, we prepared special June offer for you:
from 1st of June until 30th of June 2018, after visiting Plitvice Lakes National Park, go to Adventure centre Rizvan City, show them your entrance ticket from Plitvice and get following discounts on their services:
10% discount on ticket to Escape room "Secret of Nikola Tesla"

The Escape Room is a unique concept of indoor leisure, which in a fun and educational way develops cognitive skills, stimulates creativity and promotes teamwork. Participants, mostly teams of several members, are in a themed room where, resolving a series of tasks, they reveal the mystery. 

They have 60 minutes at their disposal, and there are interesting puzzles and obstacles commonly contemplated and solved.

Escape room "The Secret of Nikola Tesla" is a escape room built as a complement to the Memorial Center of Nikola Tesla in Smiljan. 

Room is a game of very rich scenery mixed with specially designed and expressive puzzles to show the world of this genius.

 

Guests will enjoy an attractive setting with gadgets, interesting mechanisms and lights of all colors and shapes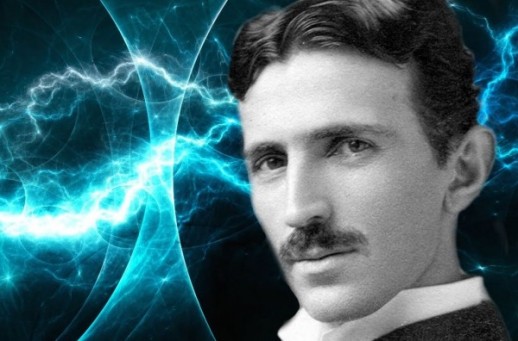 20% discount on kayak safari on river Lika

30% discount on:

Paintball
Quad safari
Adrenalin park
Zip line
Climbing wall
Giant swing
If you still haven't decided, we recommend that you look a couple of photos from Adventure centre Rizvan City and visit their website. We believe that you will quickly decide when you are coming to experience our June #PlitviceFullExperience.
We look forward to your arrival!
Adventure centre Rizvan City and Plitvice Lakes National Park