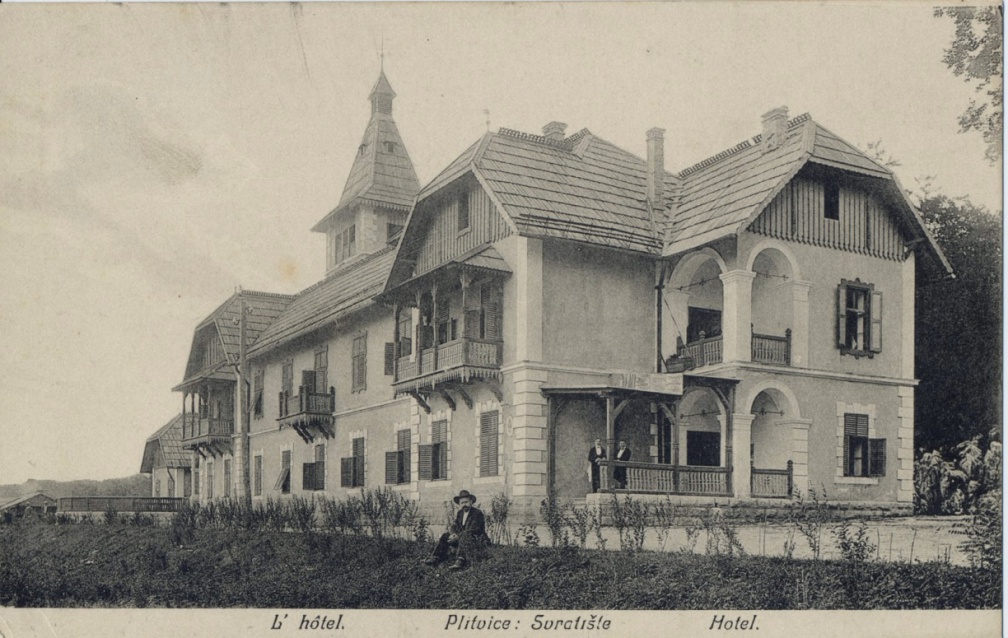 The Association for the Conservation and Enhancement of the Plitvice Lakes was established at the initiative of Dr Gustav Janček in 1893, with Count Ladislav Pejačević appointed as the first president. The Association was very popular and gained 1180 members in its first year. Its main task was conservation of the Plitvice Lakes to make them accessible to the public and at the same time make them known across Croatia and Europe. The Association made a commitment to manage all activities related to the conservation of the Plitvice Lakes so as to preserve the beauty of the lakes and the surrounding area, as well as the specific national character, national costume, language, customs, architecture, music and songs. Its aim is also to explore the flora and fauna, climate, geology and hydrology of the Plitvice Lakes.
The Association has made its most substantial contribution by constructing trails, promenades and viewpoints, and organising parties and ceremonies aimed at raising money for the conservation of the Plitvice Lakes. In 1898, Milka Trnina performed Wagner's Tannhäuser opera in the Croatian State Theatre and donated all the raised funds to the Association, which thanked her by naming a waterfall between Milanovac and Gavanovac the Milka Trnina Waterfall. Writer Ivan Trnski financed the construction of the trail to Stubica, a path around Lake Prošćansko and restored a spring in Plitvički Ljeskovac that was named after him the Ivan Trnski Spring. Gustav Janeček built a boarding house in Labudovac and the path of Marija Doroteja at the Lower Lakes.
The first major activity of the Association was the construction of a guest house at the Plitvice Lakes, so in 1894 construction began on the Plitvice Hotel, which was completed and opened in 1896.
The Association was active until 1914, when an order of the Ban closed all civil societies, but still operated informally until World War II on a smaller scale.
---
Read other interesting stories from the Plitvice Lakes National Park