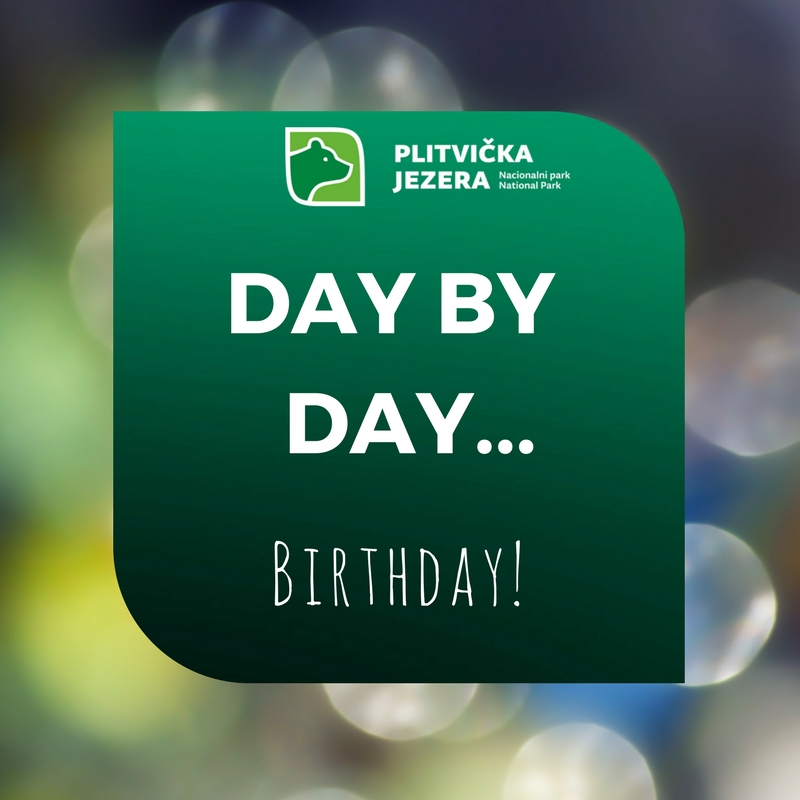 Dear guests,
everyone loves their birthday and that is why we are announcing our two months earlier!
Why?
Because we want to show you the uniqueness of the Plitvice Lakes National Park in an interesting way.
When is our birthday?
08th of April – the day of proclamation of the Plitvice Lakes National Park. 
More details?
"As a place of exceptional beauty" Plitvice Lakes were proclaimed as National park on 8th of April 1949. Unique values of this area have been recognized by the United Nations Educational, Scientific and Cultural Organization (UNESCO), which thirty years later inscribed the National Park Plitvice Lakes on the World Heritage List.
In order to announce our birthday, we will highlight interesting things from the fields of flora, fauna, geoscience, water, cultural heritage and park history throughout eight theme weeks. In the week before birthday, a number of surprises will be prepared so follow us on our website, Facebook and Instagram profile where we will discover all the details of our 69th birthday celebration. 
Tufa week
Surface waters with a total volume of 22.95 million m3 of water, occupy less than 1% of the National Park area. The most prominent surface water phenomena, cascade-shaped lakes, were created by the biodynamic growth of sedimentary barriers that disrupted the original river valley and thus allowed lake formation. The process of tufa formation that creates barriers and lakes is a part of the Outstanding Universal Value (OUV) which was the main reason why Plitvice Lakes have been inscribed on the UNESCO World Heritage List in 1979. The importance of the process of active tufa formation for our Park is why we are dedicating the first theme week to tufa, so follow us if you want to find out more.
Your Plitvice Lakes National Park