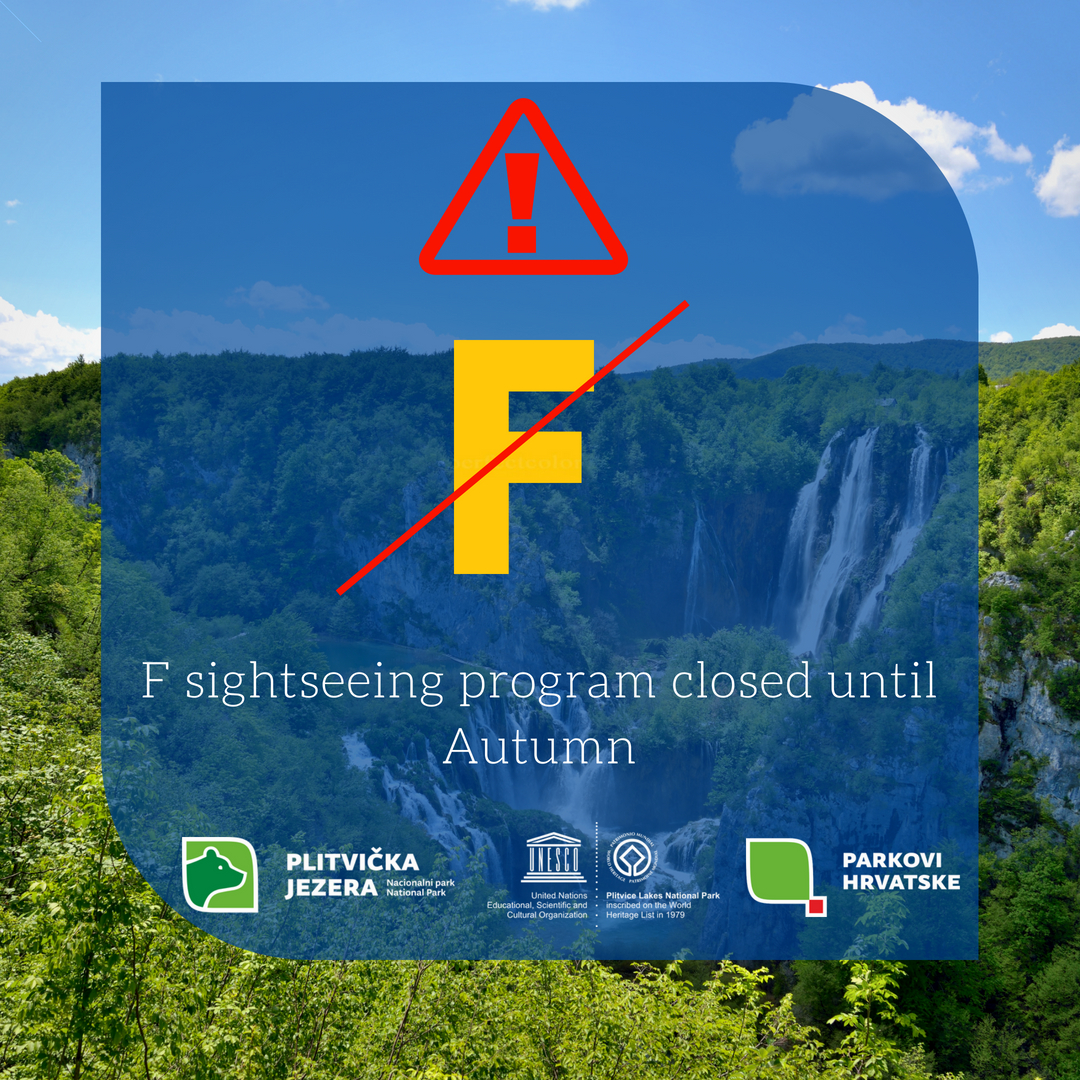 Dear Partners,
due to the problems that arise in our Park during periods of high seasson with high number of visitors, we are currently shutting down F sightseeing program until autumn.
We kindly ask all guides to respect the above decision and the following decisions of the Plitvice Lakes National Park:
Start of group guiding cannot start in the parking lot of Hotel Jezero, primarily because of the visitors safety.
The tour program must be respected and is equally valid for guides and visitors of the National Park, all with the aim of avoiding additional crowds in the Lake zone.
Security of all who are in the National Park is on our first place so we kindly ask you to follow above mentioned decisions.
If you have any questions, we will be happy to  answer on all of them.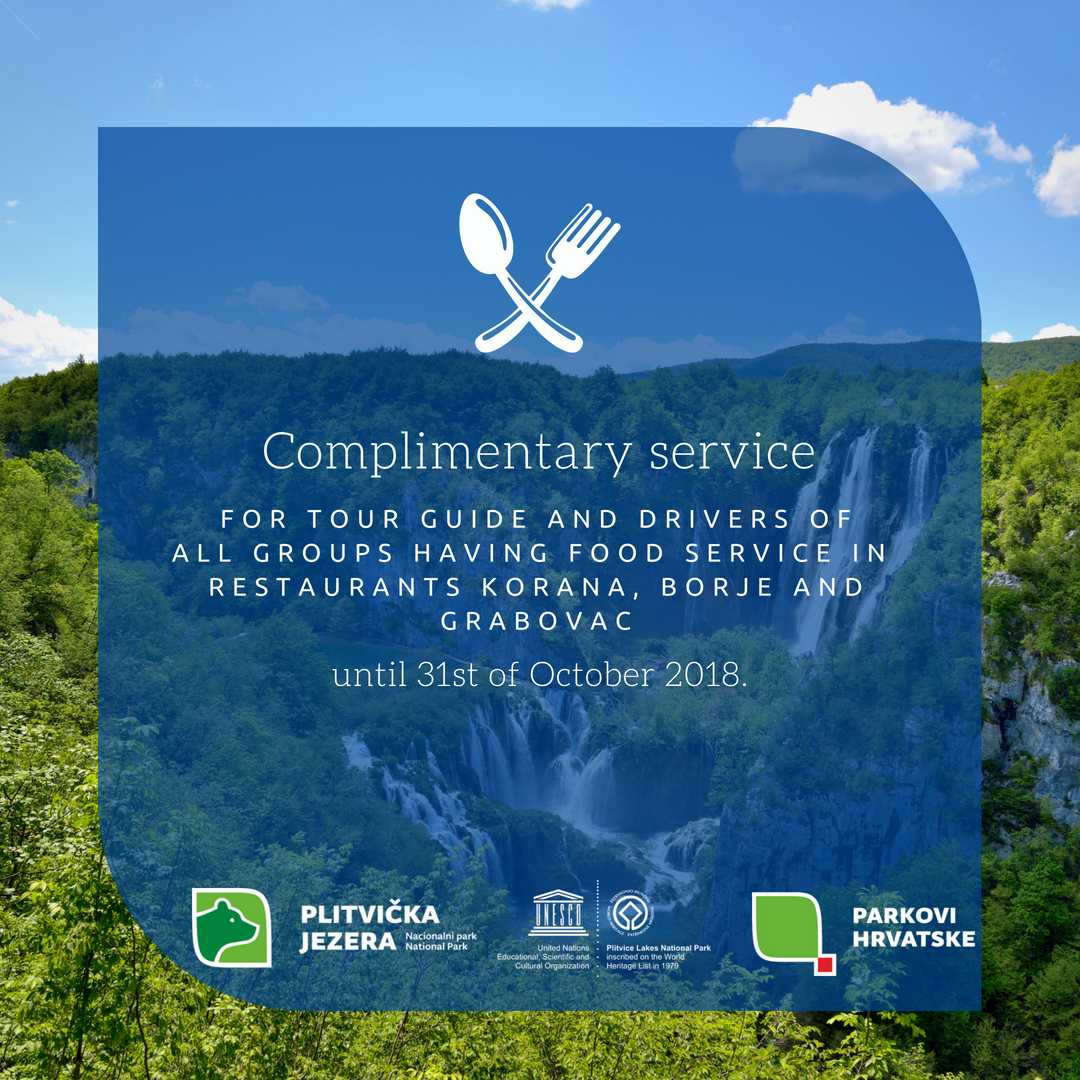 Dear Partner,
herewith we wish to inform you that we extended special sales action at our restaurants Grabovac, Korana and Borje, in period until 31st of October 2018, in a way that all groups having food service in these restaurants are entitled to complimentary service for tour guide and driver, additionally to contracted complimentary services for season 2018.
This concession is not applicable to food services within half board and full board.
We hope that this sales action is going to help us to enhance our business cooperation on mutual satisfaction.
We look forward to your arrival.
Plitvice Lakes National Park