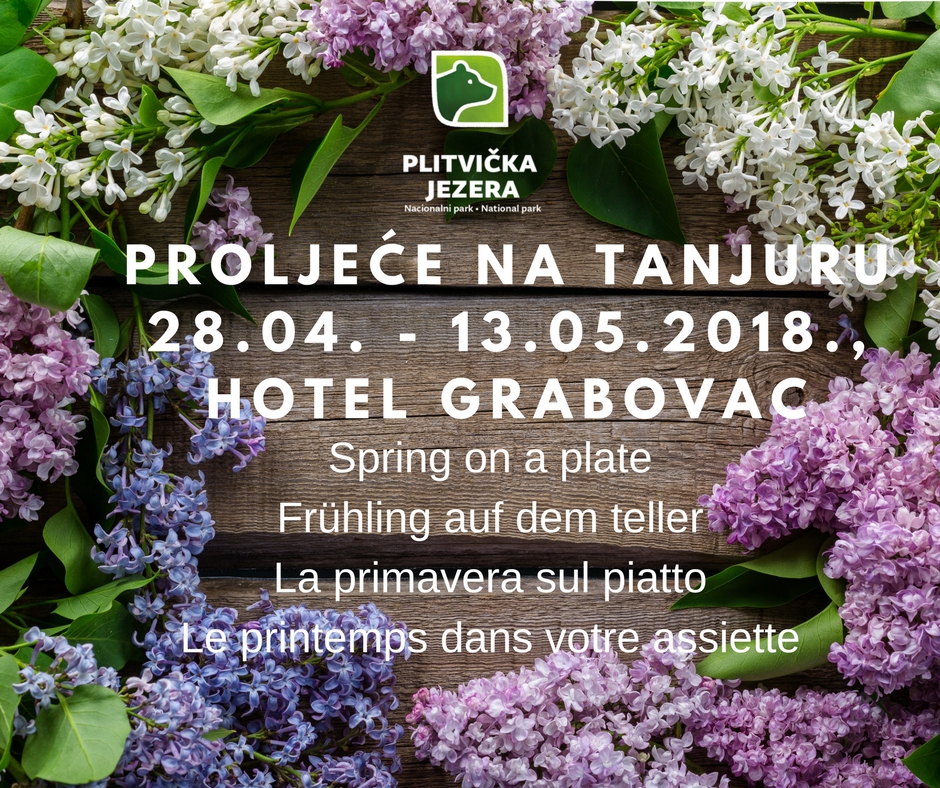 "Spring is nature's way of saying, 'Let's party!'" – Robin Williams
Dear all,
join us from 28th of April until 13th of May 2018 in hotel Grabovac where we prepared real spring delicacies! Risotto with nettle and prosciutto, grilled chicken fillet, braised potatoes with nettle and wild garlic, chocolate cake with nettle syrup are just some of the carefully selected and prepared meals to which the whole team from Grabovac hotel devoted their time and attention!
Visit hotel Grabovac and enjoy the springtime tastes of our "Spring on a plate" offer.
Check the whole offer:
We look forward to your arrival.
Your Plitvice Lakes National Park and hotel Grabovac