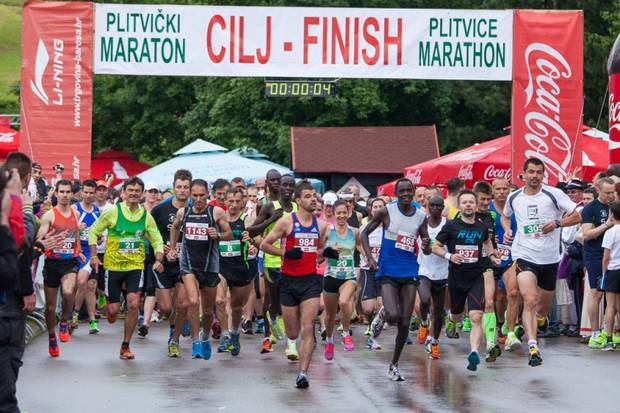 The first weekend in Plitvice Lakes in June is traditionally reserved for runners and marathon runners. This year is no exception when 34th Plitvice Marathon is held. The whole weekend will be a sign of running and sports gathering and most of the program will take place on Saturday afternoon and Sunday.
TRAFFIC DURING MARATHON
On the day of the 34th Plitvice Marathon, which will take place on 2 June 2019, the following panoramic vehicle routes will be closed:
ST2 "Flora" – ST3 "Labudovac" in time from 10:00 until 15:00 sati
ST2 "Flora" – ST1 "Rapajinka" in time from 09:00 until 13:00 sati
Trafic regulation 01.06.2019.
17:25 to 17:45 – closed D429 in the part of Mukinja until turning to the center Ivo Pevalek
17:00 to 20:30 – closed road to ŠRC Mukinje
Trafic regulation 02.06.2019.
For all categories of vehicles, the state road (DC429) will be closed on route Selište Dreznicko (D42) – Prijeboj (D1) from 08:30 until 10:30
8:30 am to 10:30 am – closed D429 – detour in direction of Prijeboj
from 8:30 am to until last runner passes by – closed roads on marathon and semi-marathon route (after passing by last runner and emergency vehicle, the road will be open)
8:30 to 16:00 – closed road to ŠRC Mukinje
For more information about 34th Plitvice Marathon, visit the official site: