One of the attractions of the Plitvice Lakes National Park are definitely the trains and boats used for transporting visitors.
When you think of a train, your first thought goes to a real train running along train tracks, but the Plitvice train has wheels and travels on the road. The Plitvice train was first introduced for internal transport of the Park's visitors in 1977 and runs the 6.5 km-long Rapajinka – Velika Poljana – Labudovac route. The route runs mostly along the lakes, so visitors can see the Plitvice Lakes from all sides.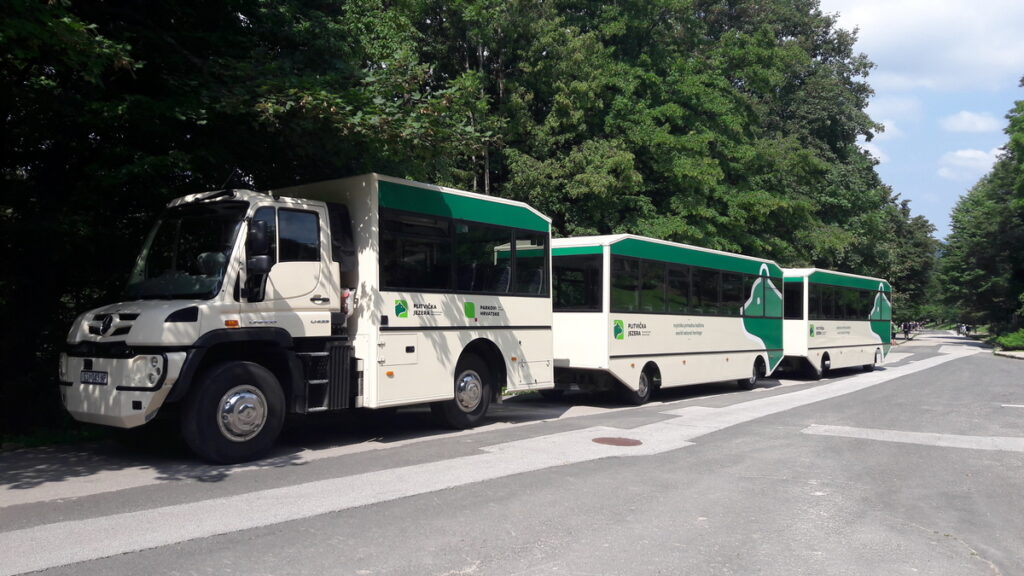 The first two trains were purchased from the German company Borco Höhns in 1977. At the time, they were a real attraction in the region, so it comes as no surprise that a train dispatcher in Karlovac said "…this won't drive on the roads of Lika", and a technical inspection official said that they didn't have a form for such a vehicle. In the end, the trains were, in fact, registered and could drive, and had a capacity of 114 passengers (towing vehicle and two trailers). In 1987, three more trains were purchased, this time from a Slovenian manufacturer Avtomontaža, while the towing vehicle was still from a German manufacturer.
After 2000, six more units were again purchased from the company Borco Höhns, and the old units were removed from service, so all six of them are currently in operation. One unit has a seating capacity of 100 passengers and a standing capacity of 50 passengers, while the ride lasts around 30 minutes.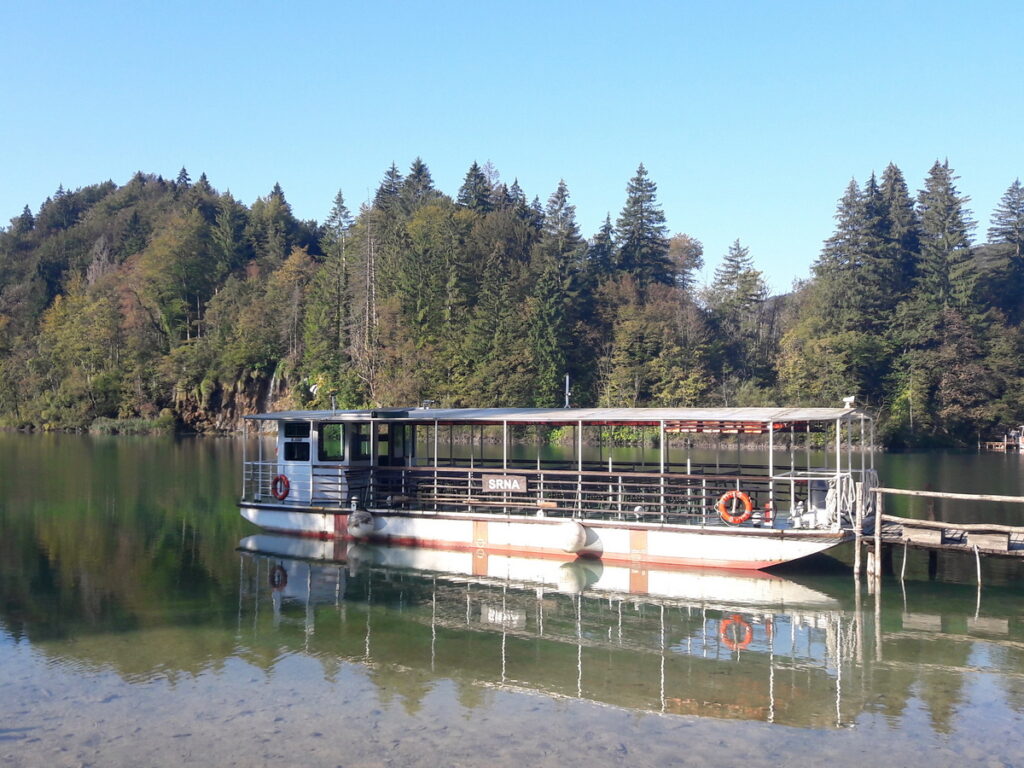 Electric boats at the lake Kozjak were introduced in the same year as the trains. At first, smaller boats of a capacity of 25 and 50 passengers were purchased, and in 1978 the first larger boat "Medo" was purchased, with a capacity of 120 passengers. Currently, the Plitvice Lakes have a fleet of 8 electric boats, of which two small ones (Slap and Buk), each with a capacity of 50 passengers, and six large ones (Lija, Sedra, Vidra 2, Kozjak, Medo and Srna), each with a capacity of 100 passengers. The smaller boats run the shorter route, and the large ones run the full length of the lake. The longer boat ride over the lake Kozjak lasts 20 minutes.
A smaller electric boat going around Lake Prošćansko was introduced in 1990, but today no boats run on that lake.
---
Read other interesting stories from the Plitvice Lakes National Park