Dear all,
until 31st of October feel real #PlitviceFullExperience with Lika Destination ticket booklet which offers you possibility to visit 3 national parks, nature park, caves, a cave park, a memorial center and a center for fish and crawfish for 300,00 kunas (adults) and 200,00 kunas (children 7-18).
You can purchase your voucher package for all areas in the Plitvice Lakes National Park at the entrance 1, the entrance 2, and the auxiliary entrance Flora.
Plitvice Lakes National Park
The entrance ticket price includes transport with the electric boat and panorama train, within the framework of the selected sightseeing programme, visitor insurance, and the value added tax.
Phone: +385 (0)53 751 015
Voucher for Plitvice Lakes National park is possible to exchange for the park ticket for the first available entry time.
WORKING HOURS:
Entrance I – Rastovača 07:00 – 20:00
Entrance II – Hladovina 07:00 – 20:00
Auxiliary Entrance  II  – Flora 07:00 – 20:00
Ticket sales (all entrances) until 18:00 h
Northern Velebit National Park
The ticket is valid for one visit to the Velebit House (visitor center) and visit the Park for three consecutive days
Working hours: Kuća Velebita (Velebit House), Visitor Center:
01.06.-15.09. pon-ned 8:00-17:00
16.09.-31.12. pon-ned 8:00-16:00
Phone: +385 (0)53 665 380
House of Velebit: +385 (0)53 560 117
No announcement for individual visits is required
Paklenica National Park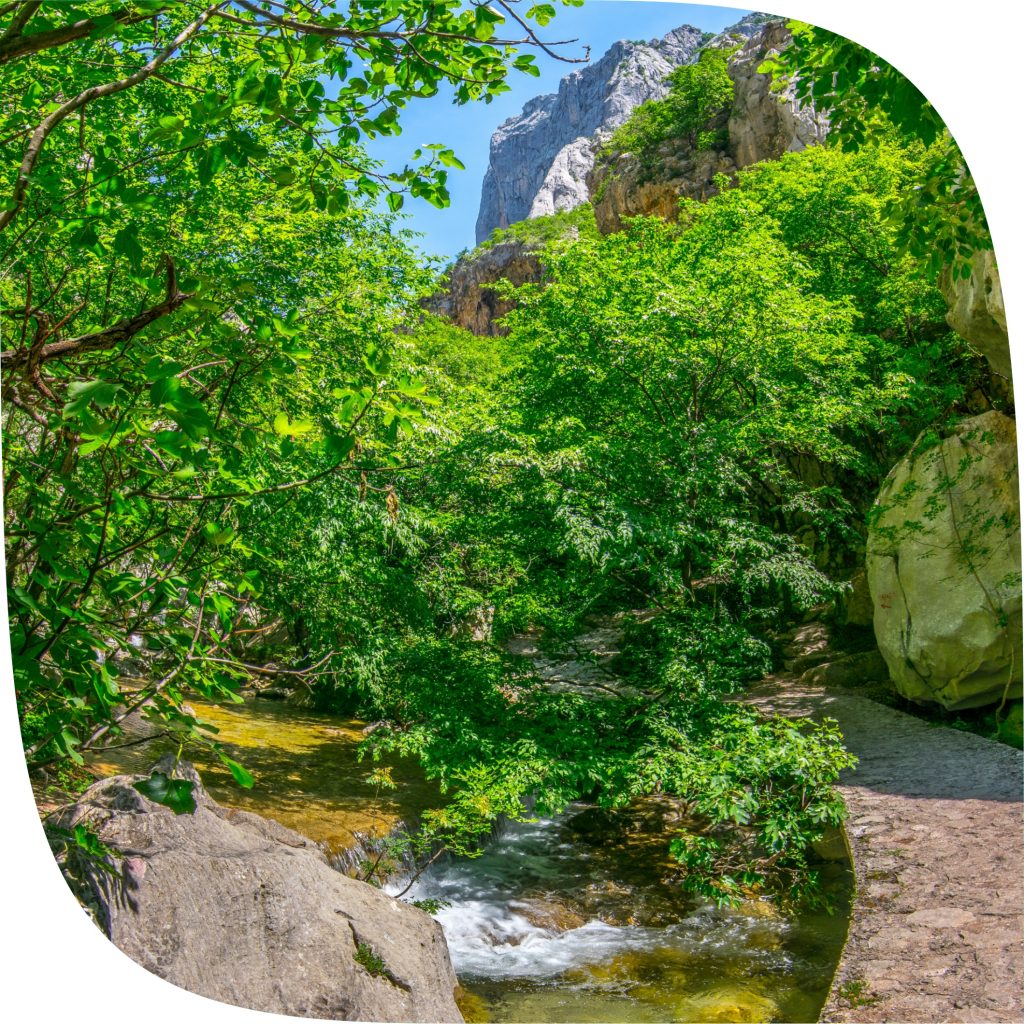 Ticket is valid for one day tour of national park
Working hours: 6:00 – 20:30 h
Phone
+385 (23) 369 803 Entrance
+ 385(23) 369 202 Administration
No prior announcement is required
Nature Park Velebit – Zavratnica Bay
The ticket includes the entrance to the significant landscape of the bay of Zavratnica
Phone: +385 (0)53 560 450
No prior announcement is required
Working hours (Zavratnica): 11:00 h – 19:00 h
Barać Caves
Ticket includes 60 minutes of tour accompanied by an expert guide(HR/GB/DE)
Phone: +385 (0)47 782 007
No prior announcement is required
Working hours: every day 09:00 -19:00 h including sundays, holidays
Cave Park Grabovača
The ticket includes: tour of the cave Samograd with expert guides and a ticket for a park tour
No prior announcement is required for individual visits
Working hours:
July, August: 10:00 -19:00 h
September, October: 9:00 -17:00 h
Memorial Center Nikola Tesla
Phone: +385 (0)53 746 530; email: mcnikolatesla@mcnikolatesla.hr
Announcements are only needed for groups for a more efficient management organization. Professional guidance Center offers for groups of 15 and more visitors
Working hours:
Tuesday – Saturday:
08:00-19:00
Sunday:
09:00 – 18:00
Croatian Center for fish and crawfish in karstic waters
Entrance ticket includes:
Distribution of the Booklet of Knowledge – a booklet on 24 pages, transcribed with text and photographs (English, German and Croatian),
Watching an educational film about the Gacka region (Croatian and English)
Microscopic examination of fish tissue,
Educational trail of the Gacka fauna via a wooden bridge over the source of the Cave,
The tour of the Pećina, the oldest archaeological site in the area of Otočac,
Going to the viewpoint, view of the Gacka valley and taking photographs with panoramic valley behind.
Phone: +385 (0)95 973 1639
Announcement is mandatory on +385 (0)95 973 1639 or jelena.janjatovic@otocac.hr
Working hours: Monday – Friday 7:00 – 15:00
We look forward to your arrival!