USE OF ELECTRICITY FROM RENEWABLE SOURCES
Plitvice Lakes National Park, as a socially responsible institution in all aspects, takes special care of environmental protection and renewable energy sources. In 2022, we continue to be the holder of the ZelEn (Green Energy) certificate, which confirms that 100% of the electricity used is obtained from renewable sources. In this way, the Plitvice Lakes National Park procures electricity from certified hydropower plants, paying special attention to evidence of the harmlessness of the power plants' impact on the environment as well as to the disposal of hazardous waste. The "ZelEn" product is intended exclusively for customers of HEP Opskrba who have decided to be socially responsible in their business, who care about the environment and the use of energy from renewable sources, and thus make development and life sustainable.
"ZelEn" is a unique, ecological, modern and trusted product which guarantees that all the energy received through the "ZelEn" product is obtained exclusively from renewable sources, and the use of the trademark "ZelEn – Friend od nature" adds additional value to this story.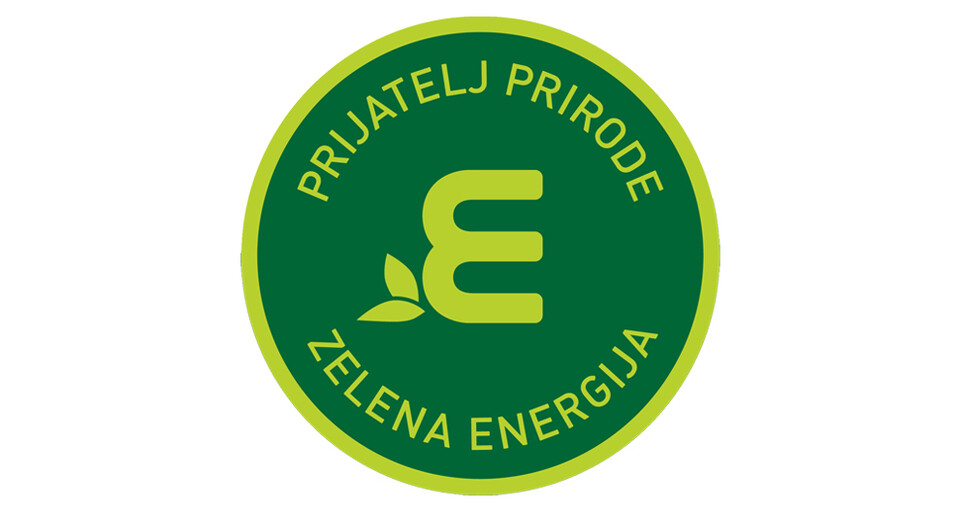 ---
FOOD WASTE MANAGEMENT AT HOTEL JEZERO
Food waste is a major challenge of our time. Because of its huge amount, but also the use of soil, water and energy to produce excessive amounts of food, our footprint on the planet is extremely large, and analyses indicate that as much as 70% of biodiversity has been lost to deforestation in order to create agricultural land.

Croatia, unfortunately, is not lagging behind the global data. We throw away around 400.000 tons of food every year and contribute to the European figures which stand at staggeringly high 90 million tons or so. Natural resources are used to produce, distribute and store food. The World Wildlife Fund (WWF) has recognized food waste as one of the most important programs of its work with the aim of reducing the pressure that humanity puts on our planet and for this very reason it joined forces in 2020 with Hotel Jezero of the Plitvice Lakes National Park in a project to reduce food waste.
---
As a national park under UNESCO protection, the importance of influencing nature conservation and raising awareness of waste reduction is an important objective of our actions. As we manage numerous catering and accommodation facilities, we are faced with the great challenge of reducing our environmental impact. Through the numerous activities and projects we have started, we are striving for a "zero waste" strategy.
---
The process of removing plastics from our business began in 2015 with the introduction of biodegradable packaging, all generated waste in the hotel is separated and biowaste is used for the production of biofuel and animal feed. Promotional materials are printed on eco-paper, food is procured through green procurement and the next step for us in expanding the responsible business of our Institution is cooperation with WWF on this project. Reducing waste is one of the objectives of responsible business, but so is raising awareness of the importance of paying attention to seemingly small things – from choosing bio packaging instead of plastic packaging to paying attention not to leave food on the plate.
Because of proper internal communication, communication with guests in our hotels by means of informative and educational messages and excellent cooperation with WWF on this commendable project, we have excellent results and are proud that our largest hotel, Jezero, was among the first hotels in Croatia with this project.
USE OF LOW-ENERGY LIGHTING WHICH IS BETTER FOR WILDLIFE
---
In 2018, the Plitvice Lakes National Park introduced new lighting which uses LED technology that consumes up to 50% less electricity and is better for wildlife because the light is not scattered in all directions but is directed only to the narrower area around the trail. The lighting is also programmed to work at 40% intensity for most of the night, when there is no need for intense light.
---
"Because we care that plant life and wildlife feel as little presence of humans and their technology as possible, this project was of great importance."