Fauna Week – Wild cat Felis sylvestris
We are presenting you another interesting resident of the Plitvice Lakes National Park, a carnivore from the cats family (Felidae), the wild cat Felis sylvestris. With its attractive look and appearance, though significantly smaller, it does not lag behind for the largest European cat, Euro-Asian lynx Lynx lynx.
Her body is covered with dense gray-brown hair with rare, transverse dark (black) stripes. It is much larger and heavier than a domestic cat and apart from bigger dimensions, we can identify her by tale with black rings and tip. It leaves the impression of a powerful animal.
She likes dense forests with the clearings, is a nocturnal animal and a very cautious and skillful hunter. Wild cat hunts mice, squirrels, rabbits and birds but can also hunt fawns (cub deer).
She is a territorial animal, living in her area alone. Her mating time is in this time of the year (February to March) so there is also a bigger chance of seeing it.
This rare and strictly protected species finds National Park Plitvice Lakes as an ideal home for undisturbed life that can hardly be found nowadays. Help us to preserve this space and allow this and other species undisturbed life.
You've done a lot already by avoiding obstructing and going inside of their living space.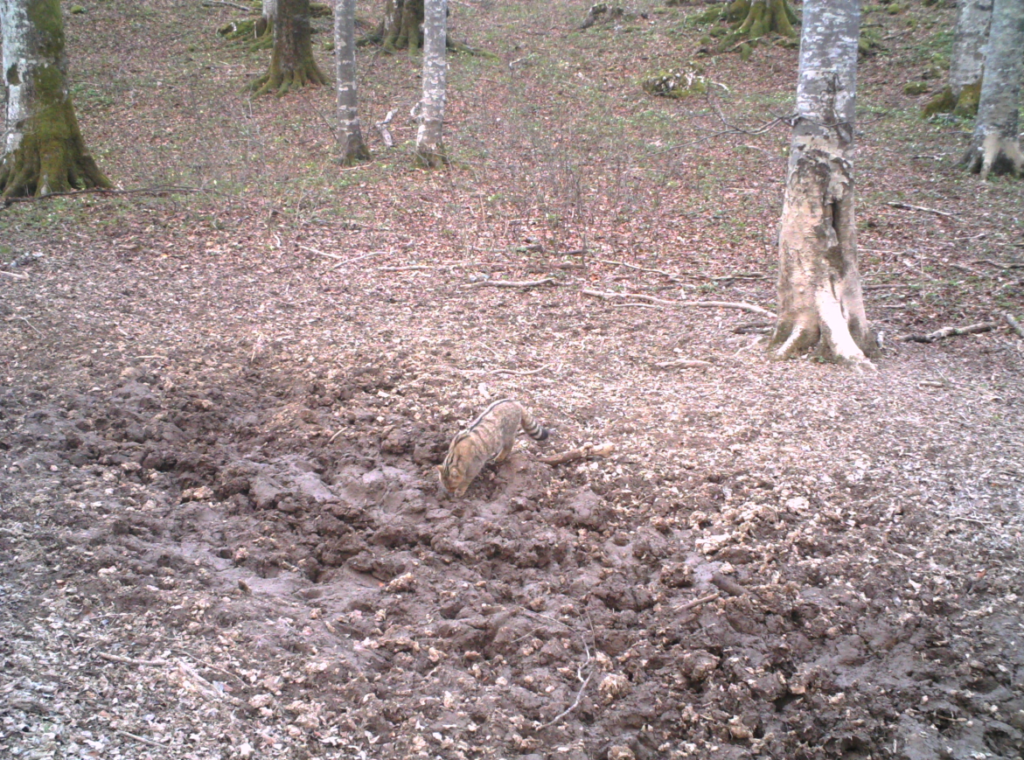 Photo: Archive NP PJ
Note: Fauna Week is second of eight promotional weeks by which we want to announce birthday of Plitvice Lakes National Park. Find out more
Your Plitvice Lakes National Park