Working hours: 7:00 – 18:00; Ticket sale: 7:00 – 15:00
ENTRANCE TICKET PRICES
Dear all, experience the charms of October in Plitvice Lakes National Park with reduced ticket prices, excellent offer at the Hotel Jezero and nature that takes your breath away and rests your mind and body.
Period ►
Price per person (HRK) ▼
1.10. – 14.10.2021.
25.10. – 31.10.2021.
15.10. – 24.10.2021.
Adults
180,00
100,00
Adults – groups*
160,00
100,00
Students
110,00
100,00
Students – groups*
100,00
100,00
Children 7-18 years
50,00
35,00
Children 7-18 years – groups*
45,00
35,00
Children up to 7 years and persons
with disability (over 50%)
GRATIS
GRATIS
---
---
RENTAL OF ROWING BOATS ON LAKE KOZJAK: 70,00 KN / HOUR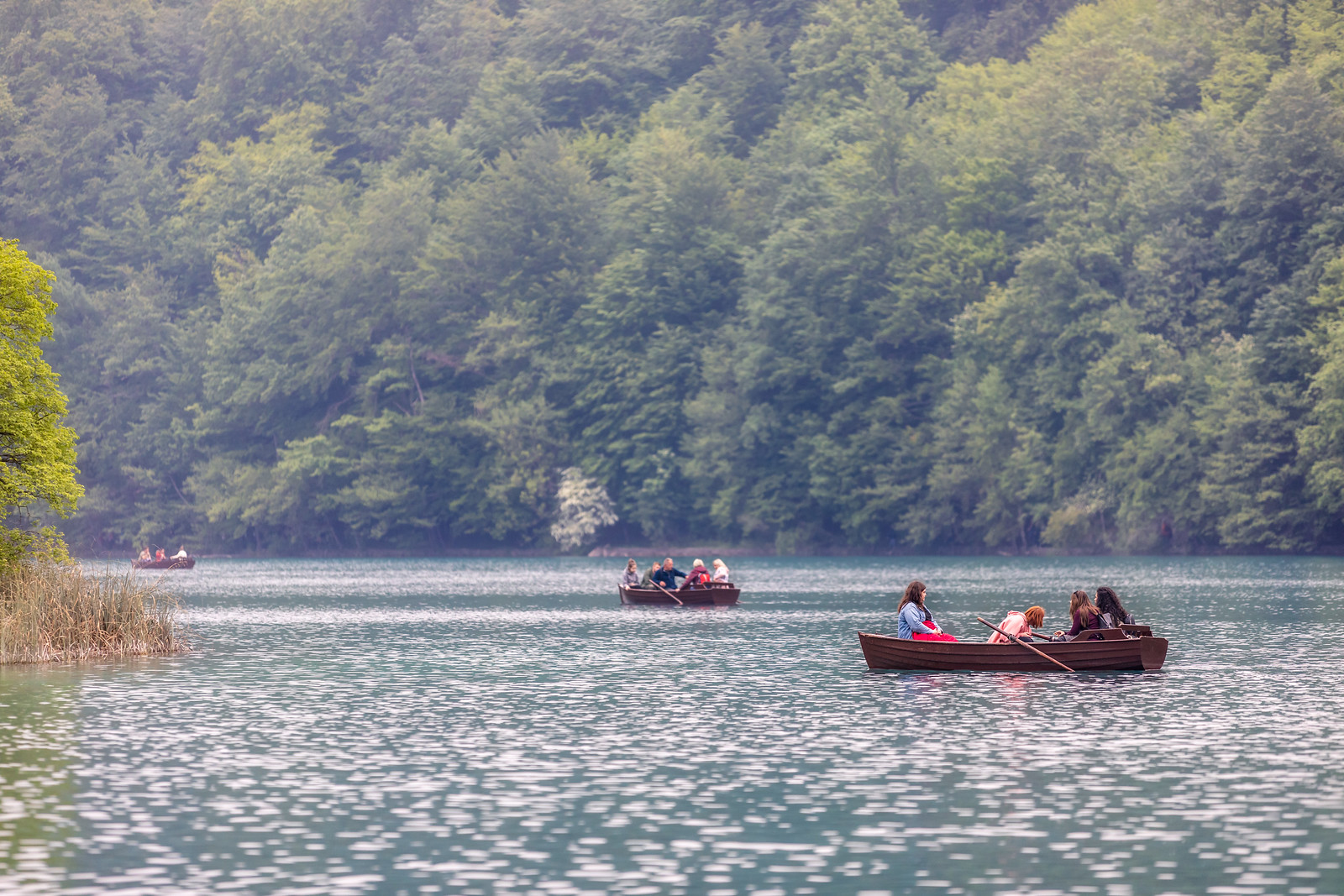 Rent a wooden rowing boat and enjoy a ride across the largest lake in the national park – Lake Kozjak. Take time for yourself and relax by rowing and watching the beautiful nature in autumn colours.
The rental price is 70,00 kn / hour
Boat rental: 10:00 – 18:00 h
---
BOOK YOUR ACCOMMODATION
---
PLITVICE LAKES AUTUMN CHARMS
In this inspiring and for many of us favorite season of the year, we invite you to take a walk along the forest paths, listen to the rustle of colorful leaves under your feet and enjoy the view of the impressive waterfalls of Plitvice Lakes. Relax in this splendor of colors and capture the warmth of autumn in photos that will remind you for a long time of the joys of being in nature.
Our autumn package includes 1, 2 or 3 nights with breakfast or half board service at Jezero hotel and a ticket to the Plitvice Lakes National Park. In order to enrich the Plitvice autumn vibes, we have prepared, depending on nuber of nights of your stay, a combination of discounts on numerous facilities: an hour of renting a rowing boat on Kozjak Lake, a Finnish sauna at Hotel Jezero, relax massage in Fors Fortis beauty salon, ticket for Barać Caves and the largest European Cave Park Grabovača as well as horseback riding on the nearby Ranch Terra. If you decide to stay three nights we offer you a free hour of boat rental on Kozjak Lake. For all of you who opt for bed & breakfast service, we provide you a discount on lunch or dinner in our bistro Vučnica for all days of your stay.
1-night stay, bed and breakfast
ticket to the National Park (valid for the entire stay)
50% discount on rowing boat rental on Lake Kozjak (1 hour)
20% discount on Finnish sauna at the hotel (prior notice required by calling +385 53 751 400, 751 500)
20% discount on lunch or dinner at Vučnica bistro
15% discount on Barać Caves entrance ticket
Price per person: from 510,00 kn
---
GASTRO OFFER
Bistro Vučnica
Working hours: 07:00 – 23:00
Two kilometers from the southern entrance (Entrance 2) to the national park, is located the Vučnica bistro, overlooking a small ski resort and the beautiful nature that surrounds it. Bistro Vučnica offers visitors homemade sausages, pizzas, burgers and desserts such as basa cake.
---
Lička kuća
Working hours: 11:00 – 23:00
If you are looking for a wide range of traditional specialties and flavours prepared in novel ways and served in a traditional setting, then the Lička kuća national restaurant is a must-visit location. Just imagine the scene – an open fire pit, the crackling of the fire flickering under the spit, the air filled with aromatic spices and aromas beckoning you to taste the freshly-roasted delicacy of the Lika region which is about to appear on your plate in just a few minutes. In addition to traditional dishes prepared in new ways, Lička kuća is where you can also enjoy the flavours of traditionally prepared lamb and veal under the baking bell, Lika potatoes etc. For the preparation of such dishes, guests should announce their arrival three hours earlier.
---
JEZERO RESTAURANT
Working hours a la carte restaurant: 11:00 – 23:00
Lobby bar: 7:00 – 23:00
The unbridled beauty of Plitvice Lakes National Park enchants every visitor. Its crystal-clear lakes, the murmur of water and the sound of waterfalls echoing through the forest are the reason why Plitvice Lakes is by far the most visited national park in Croatia. Situated in this oasis, located only about 300 m from the biggest lake Kozjak and its lush greenery, Hotel Jezero is hidden away in the quiet environment of Plitvice Lakes, which makes it a perfect location for a holiday in nature. Inside, you can find Restaurant Jezero and enjoy the view of relaxing greenery from it's terrace. The pleasant ambience of our lobby bar and outdoor terrace is as enjoyable as our wide selection of beverages and treats.
More details about restaurant can be found via link.
Other restaurants and buffets inside the Park
---
What to visit in surrounding area?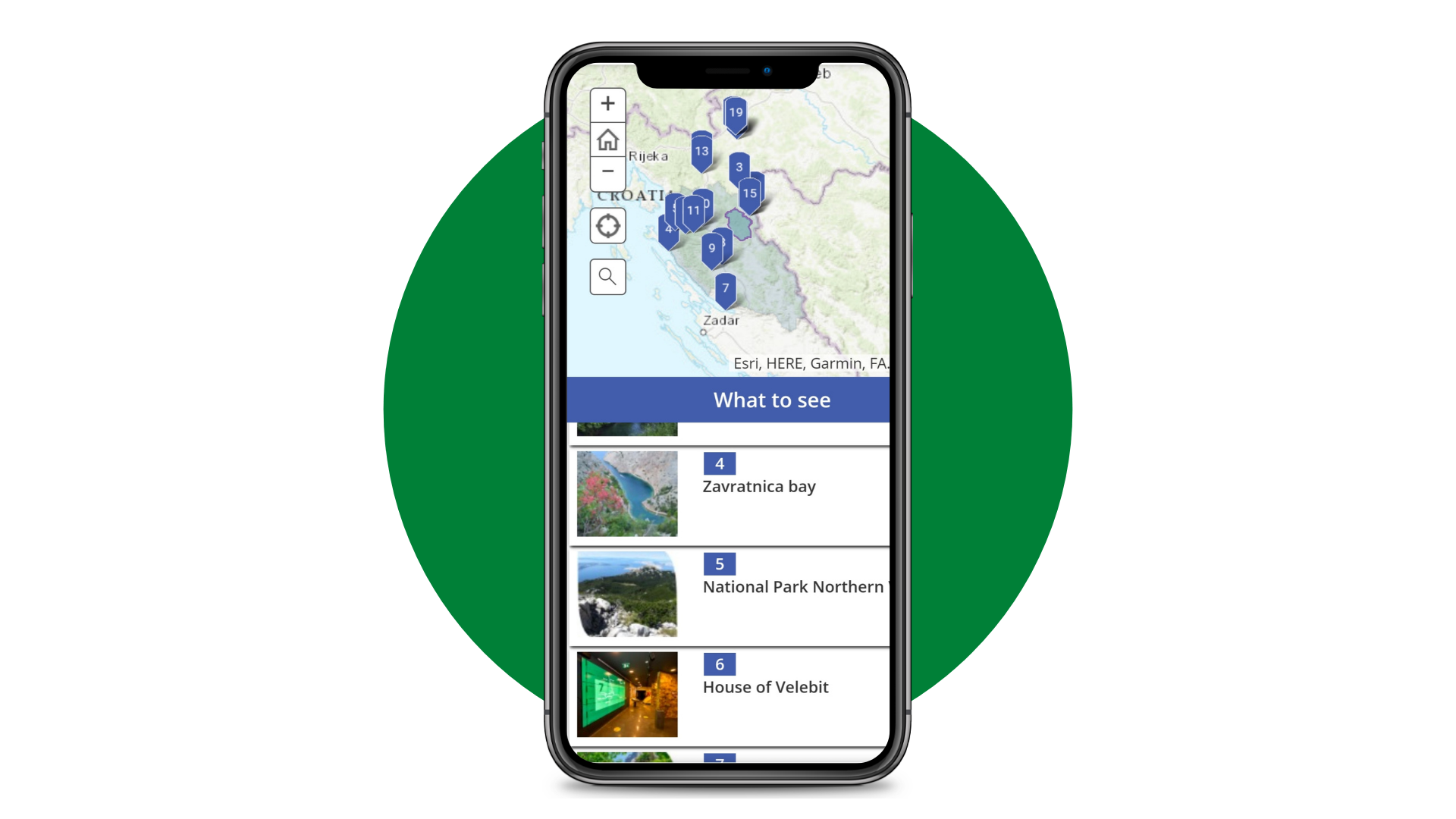 Driven by the desire to show you all beauties of our Park and surrounding, we have prepared recommendations on what to visit in the vicinity of the Plitvice Lakes National Park. The app contains recommendations on what to see, what activities to try, which bike paths to go on… It is up to you to choose the one that is most interesting to you. We wish you a wonderful visit and vacation in the Plitvice Lakes National Park and a handful of adventures in our area.