U razdoblju od 30. lipnja do 5. srpnja 2019. u Zagrebu se održavao 11. međunarodni simpozij za slatkovodne znanosti – SEFS 11 (11. Symposium for European Freshwater Sciences), na kojem su sudjelovale i predstavnice Nacionalnog parka Plitvička jezera.
Nacionalni park na simpoziju je aktivno sudjelovao i predstavio dio rezultata svog rada kroz dvije posterske prezentacije: "Analysis of long-term trends in water quality data of the Plitvice Lakes National Park" i "Annual variation in water quality parameters on Plitvica stream (Plitvice Lakes National Park, Croatia)".
Ovaj veliki međunarodni simpozij održava se svake druge godine na različitim lokacijama te su ove godine Zagreb i hrvatski slatkovodni biolozi imali veliku čast ugostiti cijenjene znanstvenike iz cijelog svijeta. Tako je zgodno spomenuti da je simpoziju prisustvovalo 500 sudionika iz 46 zemalja sa svih kontinenata, održano je preko 300 predavanja, i predstavljeno više od 120 postera u 36 sekcija.
2021. godine SEFS 12 biti će održan u Dublinu i nadamo se da ćemo do tada imati još puno zanimljivih rezultata za prezentirati iz Nacionalnog parka Plitvička jezera!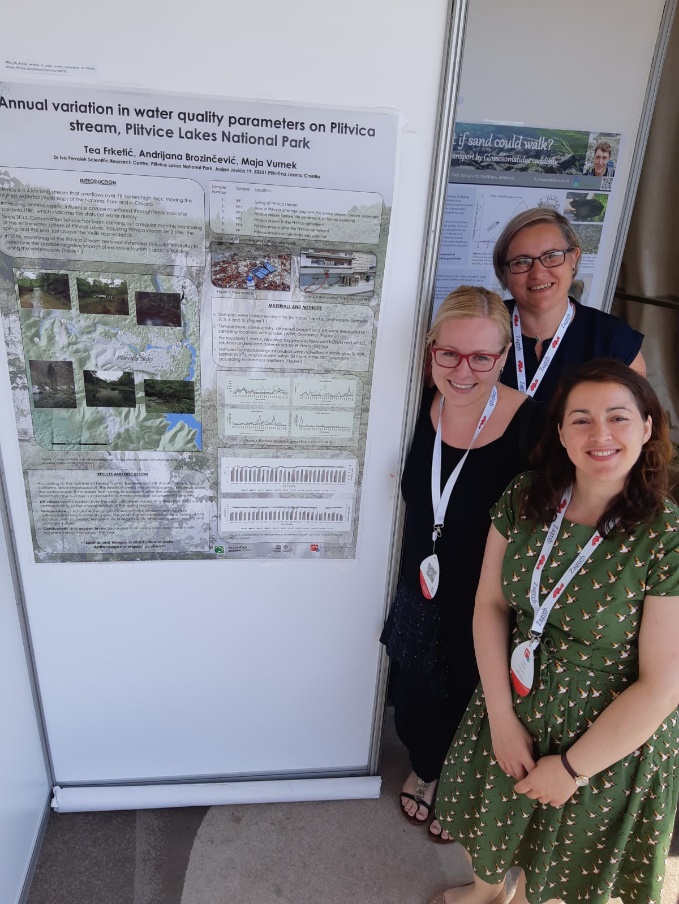 ---