Svjetski dan šuma obilježava se 21. ožujka na prvi dan proljeća i to je prilika da se svi podsjetimo na važnost očuvanja šuma.
Na sjednici Generalne skupštine Europske poljoprivredne konfederacije 1971. godine odlučeno je da se prvi dan proljeća, 21. ožujka obilježava kao Svjetski dan šuma. Kasnije je i UN-ova organizacija za hranu i poljoprivredu (FAO) podržala ovu ideju vjerujući kako takav događaj može doprinijeti povećanju svijesti o očuvanju šuma i šumskih ekosustava.
Generalna skupština Ujedinjenih naroda proglasila je 21. ožujka Međunarodnim danom šuma (IDF) 2012. Danom obilježavanja želi se podići svijest o važnosti svih vrsta šuma. Na svaki Međunarodni dan šuma, države se potiču da poduzmu lokalne, nacionalne i međunarodne napore kako bi organizirale aktivnosti koje uključuju šume i drveće, poput kampanja za sadnju drveća. Temu za svaki Međunarodni dan šuma bira Suradničko partnerstvo za šume.
Za 2021. godinu odabrana je tema "Obnova šuma: put oporavka i blagostanja" (A path to recovery and well-being).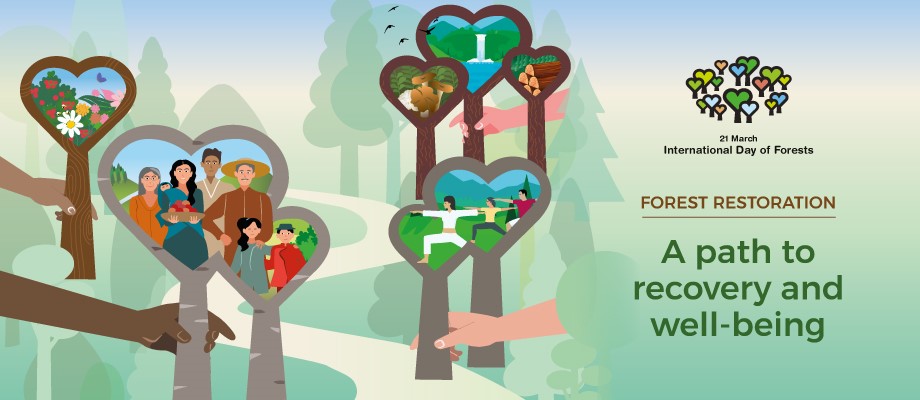 Šume predstavljaju kompleksne kopnene ekosustave koji pokrivaju oko 1/3 zemljine površine i predstavljaju 80% svjetske kopnene biološke raznolikosti.
Na Svjetski dan šuma prilika je da podsjetimo na važnost i prirodnih šuma kao što su šume NP Plitvička jezera koje prekrivaju više od 80% njegove površine. Iako površinom male u odnosu na površinu šume na Zemlji, prirodne šume imaju nemjerljivu ulogu u očuvanju biološke raznolikosti, stoga je vezano uz ovogodišnju temu Svjetskog dana šuma – obnova šuma, osim same obnove površina pod šumama važno i povećanje površina obraslih prirodnim šumama.
Kao potvrda važnosti povećanja površina obraslih prirodnim šumama govore i podaci o zastupljenosti i brojnosti rijetkih i ugroženih vrsta u prirodnim šumskim staništima kao što je npr. sova jastrebača (Strix uralensis), koja upravo na području Plitvičkih šuma ima najveću zabilježenu gustoću populacije u Europi.
Sretan vam Svjetski dan šuma!